Contact us to post your news item

Ghost Town Whispers

Jon Blackmon, Editor

HC 70 Box 205

Terlingua, TX  79852

(432) 371-3031

jon.blackmon@yahoo.com

Last Minute Low Budget Productions

Terlingua, Texas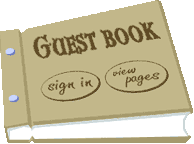 Last Minute Low Budget Productions is a non-profit community theater troupe based in Terlingua.  It has been putting on theatrical productions in South Brewster County since 1989. 

This production will be staged at the chili cookoff venue behind the Terlingua Store where the troupe has performed for many years.  While it is great to have a place to act 50 weeks out of the year, it is not a real theater and is not climate-controlled.  Money is being raised for the construction of a new home—the Mercury—on land donated by Terlingua Fire and EMS on Highway 118, which will be built specifically as a theater. 

Donations toward this exciting project can be mailed to Last Minute Low Budget Productions, Box 522, Terlingua, TX 79852.

Last Minute Low Budget Productions

Box 522

Terlingua, TX  79852